Every day we work hard, want the day to end quicker, want to take rest, and sleep peacefully. It is a well-known fact that anyone in this world thinks like this a good part of the time. It is also undeniable that the place where we must do this is in our bedroom. The bedroom is the only place where you can live; however, you feel like living. You can jump, crawl, scream, and do whatever you want to do in your bedroom, but be careful not to disturb others living with you.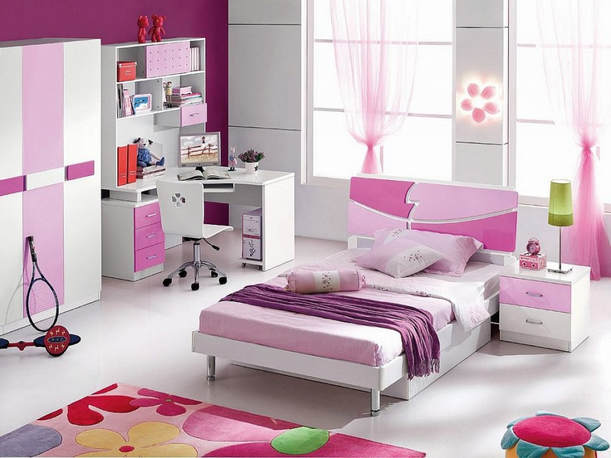 The bedroom is an important room in our house. It is also where we spend most of the time with the people who are close to us. Thus, every bedroom has loads and loads of memory. The bedroom is also one of the places where we feel the safest. Just imagining the cushion bed, the cool temperature, quiet, and peace would make every one of us eager to sleep in our bed just as we imagine it. That is our attachment to the bedroom; even though we stay there every day, it never fails to satisfy our comfort needs.
Though it is not appropriate, if you wish, you can do almost every chore in your bedroom. You can eat there, watch Netflix, sleep; you can do anything you want. The bedroom is also a great place to work from home. You have great surroundings to do efficient work and relax properly at the same time.
Now let's look at a few tips to keep the bedroom healthy and happy.
Choose your fav color as the paint
You don't want the place where you spend most of your time in your life to be a place that you don't like. Painting the walls with your favorite color increases your love for your bedroom. This can help you decrease your stress, depression, and anxiety. Decorate the items in the bedroom as you like to make you feel positive and keep you happy.
Don't work on the bed
Though the bedroom is a good place to do your work, the bed is the exception. The bed is where we want to be free and relaxed, why mess that place with work? It will become harder for you to sleep at night if your bed has your work vibes. It is good to have a separate chair and table to do your work.
If you have a pet, let it in
Animals offer you the best companionship to blow away all your tensions and worries. Your pet's cute actions would make you happy when it is with you there in your bedroom. It is also very easy to make them happy and motivated if they feel down. The only thing your pet expects from you is your care and affection. But there is also a bad side. Take care of your arrangements and be strict that your pet doesn't displace or ruin anything.
Stay alone
If you want to take a break from everything, then the bedroom is the best place to settle. Even if you live with your roommates, you can keep your things in your bedroom and spend your time alone. Fill your bedroom with entertainment stuff and books to help you spend your time in a good place.
Thus, these are a few tips to use the bedroom effectively.
Undoubtedly, while reading the article, you can agree that the bedroom is one of the best places in everyone's life.