Introduction
Made in Ratio was a methodology designed and developed by creative director Brodie Neill. The brand has rapidly earned a reputation for design existence. The brand was an outcome of the desire to take ideas from inception to production by working alongside some of the finest craftspeople in Europe and championing time-honored materials.
It was a triumphant burst in international design talent, and ideas of mobility and motion inspired some of the world-famous pieces of furniture and lighting.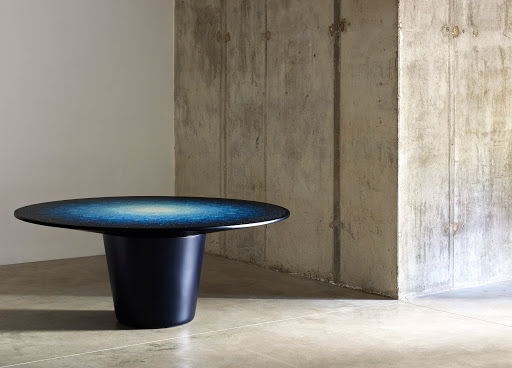 Brodie Neill, the Creative Director of Made in Ratio
Brodie Neill was born in Tasmania and started his career at the very young age of fifteen in the shed of the family home. He always thought of combining art with design as he was a follower of the discipline of design. He studied at the University of Tasmania, which had a long heritage of craftsmanship and design. Following this, he also received a fellowship to study his Master's from Rhode Island School of Design in the US, further taking his interest in digital design. His desire to return to more hands-on design led to the formation of Made in Ratio, which was a collection of well-resolved pieces that take an idea from conception to realization without compromise.
Designs, their Agility, and Uniqueness
One of the most famous designs of Made in Ratio is Cowries Cowry Rocker and Chair, which is made from a single piece of plywood bent to form a monocoque. This form is very rare and emphasizes further shape. You can see the sheath matrix, which makes it look more surreal and futuristic and even with perfect design taste!
Rotor Stool, Supernova Desk, Tetra, and Focus Coffee Table are some of the iconic designs by Made in Ratio, which are iconic innovations in the field of furniture.
Projects by Made in Ratio
Made in Ratio has been a part of various projects like The Future Perfect San Francisco, 200 George Street Sydney, Living Edge Sydney, Matter of Stuff Concept Gallery London, Emossao Design Store Hamburg, Rooftop Gardens Seoul, West Leederville Cottage Perth, etc., are some of the very important projects by Made in Ratio.
These projects included very innovative and motion-inspired products by the company. The lighting in these projects was also done by the company, putting a blissful effect on the customers that seek mobility and transparency of agility in their furniture and home décor.
Press Release: Made in Ratio
Made in Ratio has been featured in premium press-released magazines such as Vogue Living, Inside Magazine, Habitus Living, Elle Decoration China, Wish Magazine, Houses Australia, Ideat, Louis Vuitton City Guide London, and InStyle Australia which shows the premium feature of the brand name and branding methodology of the company. The press release also shows the success of creative director Brodie Neill, thus showing the Made in Ratio's insights, which shows a proper development in the graph of product purchase increments.
Conclusion
Made in Ratio is a future project that will emphasize sustainability, recycling, and the formation of innovative furniture and decor. The designs feature the qualities of perfect balance, function, craftsmanship, quality, design, and efficiency, which is due to their self-produced designs, which are mainly focused on research and development into process and materials. The collection is carefully considered. The experiences are also tested by the whole team of Made in Ratio because their vision of conception in research is always being tested from time to time.
Made in Ratio has been a great achievement in Brodie Neill's life.