What exactly is plywood?
Plywood or Ply veneer is a very versatile material that can be used for almost anything. From beds to tables, chairs to stools, it finds uses in a variety of areas. It is a bundle of sturdy, thin sheets of wood glued together with adhesive, which can be cut, polished, painted, and smoothened to suit your interests and cater to your needs!
Why use plywood?
Plywood furniture and furnishings are a relatively new concept, due to the new rise in modular kitchens and fittings. Almost all modern apartments and bungalows come with built-in fittings involving lots of plies. These are eco-friendly, highly durable, stylish, and add to the beauty of almost everything! Ply veneer turns out to be rather budget-friendly and comes in a variety of different colors and varied patterns. It can be made to suit your needs, be it the thickness or the color or just the pattern, even the finishing! Proper color coordination can accentuate the overall look of the area that is being targeted and make it pop. Hearty and stylish, what's not to like?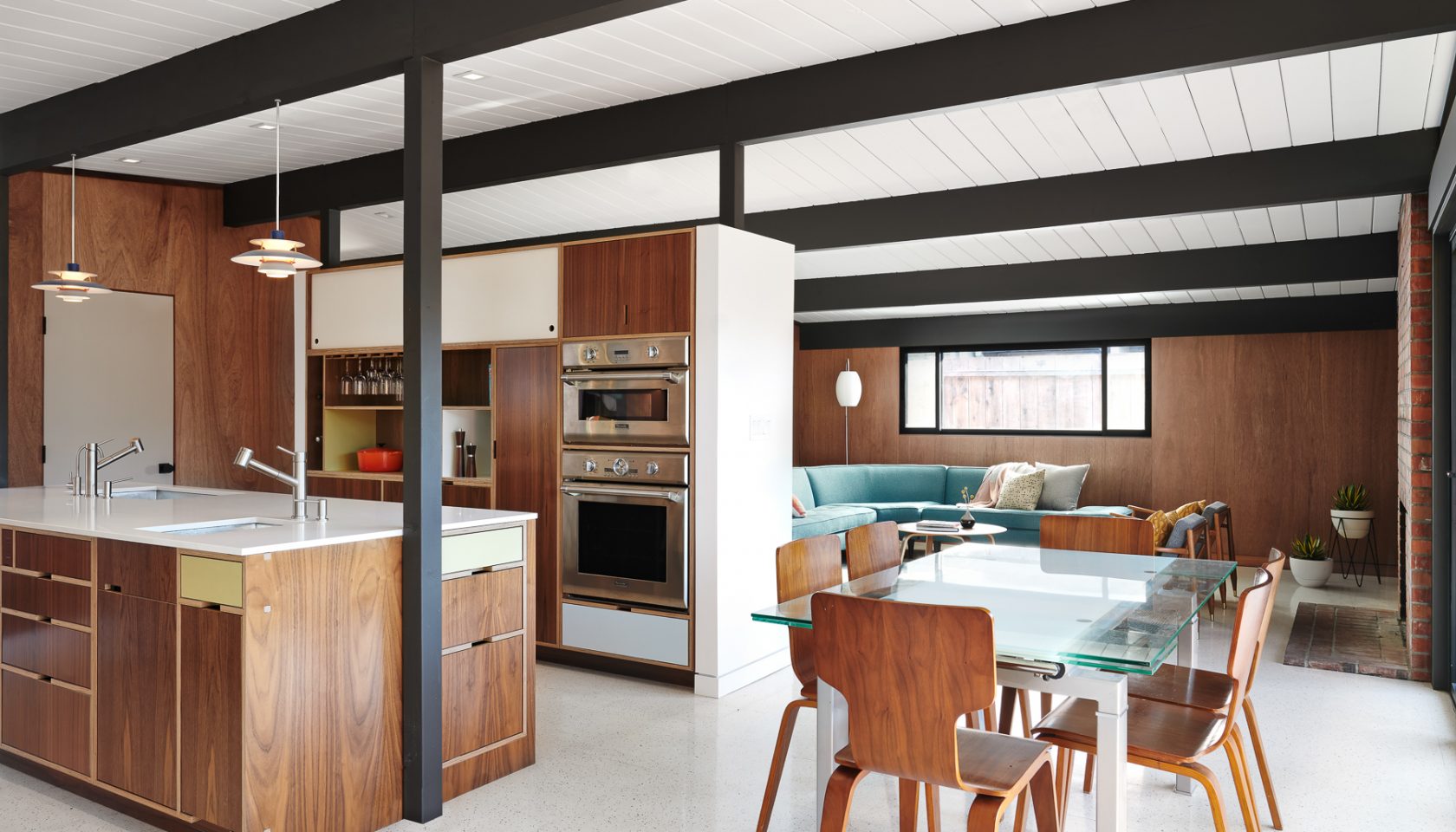 Plywood in the kitchen?
Let's say you've admired ply so much that you have decided to use it almost everywhere, ranging from your cupboard to your study to even your closet, but what about your kitchen? Sounds dicey, eh? No! It's absolutely a divine choice! Here are some of the places you could use it in:
Countertop: A sturdy slab top is what most of us look for when it comes to the kitchen's main area where all the magic happens. Combine it with a royal smooth dark-finish ply (we are thinking dark browns or a deep black), and it will work like a charm!
Cabinets and drawers: Cabinets and drawers are the most essential part of any cooking area. From harboring all the essential ingredients like salt and flour to the not-so-important napkins and trays, they are an absolute necessity. They interestingly add to the oomph factor of any kitchen, apart from being a must. Light cream or beige color-painted ply works best for this kind of aesthetic value.
Flooring: Flooring is another essential and unmissable aspect of any cooking area. Being the first thing to be recognized after the overall aesthetic appearance of the kitchen, floors have a very nice touch to them when covered with glossy finish polished plywood.
Ambiance: Any culinary enthusiast would know that a pleasant ambiance only adds to and alleviates the whole experience of cooking. A great kitchen makes you feel happy and excited to work in and around it. Consequently, it makes the whole process even more exotic and paves the way to having a heavenly cooking experience!
Conclusion
Easy, durable, and highly adjustable to your needs and interests, plywood is surely one of the best bets if you're looking for something to be both classy and super- decent and minimalistic at the same time in your cooking area!