Furniture became mandatory in our day-to-day life. People believe that well-designed furniture never goes out of style. Nowadays, chairs are a big deal in the design industry. There are enormous eye-catching chair designs available in the market. People tend to lean towards buying a classic-designed chair with comfort being their priority. Interior designing is making a rising inclination in recent years. Brainstorming the use of plastic laid a path in taking modern design to the next level.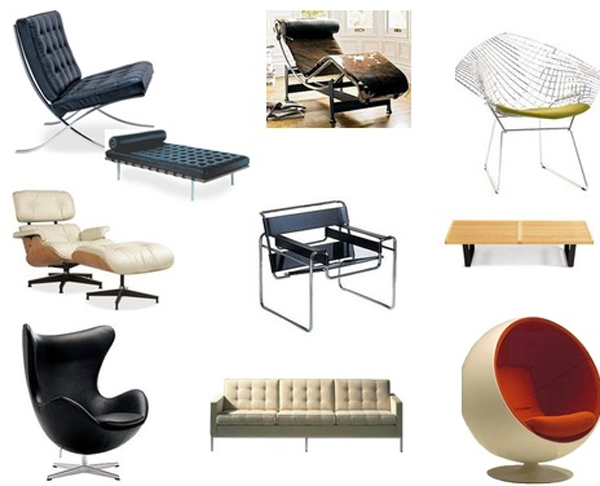 PIONEERS OF MODERN CHAIRS
The proliferation of modern chairs started in the early '60s. The prototypes took birth in the first quarter of the 20th century. Marcel Lajos Breuer, a Hungarian, has taken the design concept to a pioneering level. Le Corbusier, a French architect, and furniture designer has contributed to his comfortable furniture design and is renowned as one of the pioneers of modern chair design. Ludwig Mies van der Rohe, Charles and Ray Eames, Eero Saarinen, Isamu Noguchi, Arne Jacobsen, and George Nelson laid the first bricks in the foundation of modern chair design.
EVOLUTION OF MODERN CHAIRS
Massive demand for modern furniture production leads to the utility of modern machines, which made modern furniture available to everyone, not only to the elite. World wars traumatized the designers creating new products as traditions and lineage caused the world wars. This brought a revolution of the designers to take a break from the old customized designs to create aesthetical designs. This new technology inculcated a new spirit in the growing world. 
SOME ICONIC FURNITURE TO DATE
LE CORBUSIER LC4 CHAIR
Designer: Charles Edovard AKA Le Corbusier, a Swiss-French architect, designed it in 1928, which is now a part of the Museum of Modern Art.
BARCELONA CHAIR
Designer: Ludwig Mies van der Rohe, a German American architect, is known for extremely fine craftsmanship designed in 1929, which was used by Spanish royalty.
MOLDED PLYWOOD CHAIR
Designer: Charles and Ray Eames, pioneers of many design technologies, including plastic and fiberglass, designed it in 1946, which was published in Time Magazine as the best design of the 20th century.
THE NELSON BENCH 
Designer: George Nelson, an American industrial designer, was famous for his iconic designs and was the founder of American Modernism designed in the year 1946, which remained a landmark of modern design.
NOGUCHI COFFEE TABLE
Designer: Isamu Naguchi, a Japanese American landscape architect and furniture designer who designed it in 1948 with a freeform glass top.
DIAMOND LOUNGE CHAIR
Designer: Harry Bertoia, an Italian sculpture and furniture designer, designed it in the year 1950.
TULIP ARMCHAIR
Designer: Eero Saarinen, a Finnish American architect and industrial designer, designed this great innovation in 1955.
EGG CHAIR 
Designer: Arne Jacobsen, a major source of inspiration like the above designers, designed it in the year 1958 for the Radisson SAS hotel in Copenhagen, Denmark. 
BALL CHAIR
Designer: Sari Yanagi, a Japanese industrial designer known for kitchenware designs and his butterfly stool, designed it in 1965, which is casual and futuristic to any setting.
TYPES OF MODERN CHAIRS TO DÉCOR OUR HOME 
The most common types of modern chairs are armchairs. They are very versatile and comfortable. A chaise lounge is useful to spread the feet as well as being luxurious too. The classy wing chairs are butterfly-like. Typically leather-covered chairs are Chesterfield chairs, which are deeply buttoned. Club chairs are in various designs, which make them unique with a low back and armrests. Other awestruck chairs include the slipper chair, fighting chair, Cogswell chair, easy chair, farthingale chair, fiddle-back chair, panton chair, rocking chair, zig-zag chair, and the list goes on. 
All these modern design chairs are making our homes beautiful, simultaneously giving us pleasure and luxury. Imagine how our life would be without a chair… "No way!"