Nowadays, modern outdoor space is vital to entertain your colleagues and peers and make every visit a memorable one. Outdoor furniture with a modern finish adds charm to your backyard. If you want to create a friendly and comfortable environment, you need to pick the right furniture. Modern outdoor furniture proves that you don't have to own a mansion to "live in style."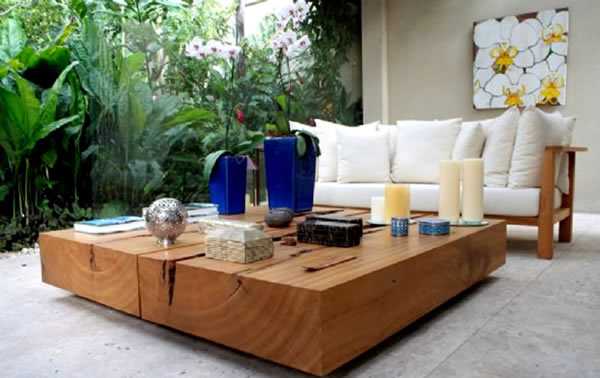 The material used in outdoor furniture
If you want to ensure that your backyard boasts a modern finish, you should look for a contemporary patio or lawn furniture. A piece of outdoor patio furniture is an investment for any patio or backyard area with a minimal and aesthetic look. While selecting a piece of furniture, you want to guarantee that it should withstand the elements of all four seasons. Hence, the crucial factor of all outdoor furniture is a material framework.
There is a wide range of options available, but consider your lifestyle and location to choose the furniture that works best for you. Though it may be quite difficult, you can compare the pros and cons of various materials. Let me walk you through some of them.
Most outdoor furniture is made of- woods like cedar, eucalyptus, and teak, metals used like alloy, steel, aluminum, iron, synthetic fabrics, and plastic, ABS, and synthetic resin wicker. These days, concrete is also gaining popularity among patio furniture. Teak offers the natural capability to fight even the harshest weather, and it is also impermeable to water. The oils make the teak wood stronger and longer-lasting.
If you are searching for something that will require low maintenance and is extremely durable, synthetic resin furniture is the way to go. Aluminum furniture is extremely versatile because it can be cast into various shapes or designs. Upholstered furniture is undoubtedly the most comfortable among all options. It provides you a lounging experience, and it is moisture resistant.
CONTEMPORARY V/S TRADITIONAL FURNITURE
Traditional furniture is known for signature looks, while contemporary furniture offers more elegant and modern designs. Traditional table legs often resemble chair legs, and tabletops have embellished trimmed edges. Contemporary furniture has clean lines with smooth and soft edges. Chair and table legs are usually simple, either square or round-shaped.  
Subtle patterns and controlled carvings make modern furniture more suitable for 21st-century lifestyles. Traditional and modern furnishing don't always go together. A traditional table or chair placed in a backyard designed in a contemporary style may look unique, but in contrast, it will look a little odd.
So, what's your call?
If you want to add a warm tone to your modern patio, go for teak. If you are looking for something sleek and stylish, go for stainless steel or aluminum. Often steel sheets are coated with zinc to protect the metal from corrosion. You can mix and match outdoor chairs with a huge range of outdoor tables. There's no "perfect" patio furniture material, something that looks elegant in your backyard may not necessarily look equally good on someone else's lawn. It is a question of a sense of style, and this may differ from person to person.
Beautifully and elegantly designed furniture is perfect for any garden, poolside, or even decking setting. So, whether you are completely redesigning your backyard style or simply looking for something comfortable, outdoor furniture must transform your space.