Nothing gives more comfort than an armchair. There are a wide variety of armchairs that are fancy and add beauty to your home. Though we are aware of many fashionable chairs, an armchair always tops the list in satisfying the customers. Have a look at the iconic armchairs listed below. 
SOFT AND DURABLE RECLINING ARMCHAIR: 
These armchairs are not only known for their stylish design but also their durability. Think of moving around without standing, isn't it lovely! You can enjoy your day by sitting in this soft, comfy armchair and watching TV or enjoying looking at the never-ending sky from your balcony.
CALVIN ARMCHAIR FOR A VINTAGE LOOK:
This is the best option to give a vintage and custom-made look to your home. Its elegant curvy back is carved with wooden legs and armrests and gives you immense pleasure. The green velvet provides a comfy feeling, bringing a 90's look.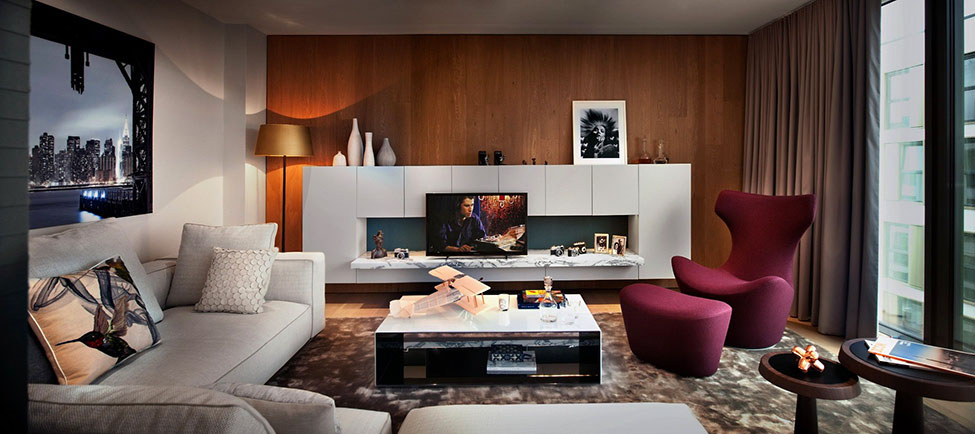 MOST STYLISH MINNIE ARMCHAIR:                              
This coral brushed linen cotton chair is adorable and unique. It matches any home furniture. It is cute with peach color and long wooden legs. Its versatility makes it fit in your bedroom or living area.
MODERN CLASSIC KUBRICK WINGBACK CHAIR: 
These chairs come in various colors, making them look simple, so it's a hard choice to choose a color. These chairs are a bit expensive but worth the price. Before buying, keep in mind that these are best suitable for the fireplace.
DESIGNER SWOON KARLA ARMCHAIR:
This steam-bent curved armrest chair is absolutely eye-candy in your furnished home. The covers of this chair are made of a woolen blend. Its wrapped cushions are the best feature, making the chair as comfortable as we wish.
SOLID LEATHER MODERN UPHOLSTERED ARMCHAIR: 
This classy and contemporary armchair is a perfect blend for your home décor. It is available in vivid varieties and fabrics. Get comfortable seating with this chair in your living area. The leather and fabric used in designing this chair are as attractive as a full moon.
DIVANO ROMA LINEN FABRIC ACCENT CHAIR:
Get a diva look with this soft linen armchair. Experience long-lasting comfort with this overstuffed backrest. This chair is the best suggestion to relax in any corner of your living area or bedroom. The soft armrest is a compliment to this elegant armchair.
A DELIGHTFUL GOODFIELD ARMCHAIR: 
Searching for an aesthetic armchair with modern appeal? Then the Goodfield armchair is the answer to your search. This chair offers a refreshing look to your home with its sturdy legs and tufted design. Its short dark legs are crafted with fine wood. The fusion of light color theme with dark legs looks so cool, among other furniture.
ALLURING TYBALT ARMCHAIR:  
This chair is a mixture of a traditional and modern look. This is one of the simplest and most comfortable chairs so far. Its vibrant blue hue and thin legs make it alluring. It is made up of solid wood, so it looks simple and super.
GLAMOROUS AND HIGHLY-DURABLE HANNER ARMCHAIR:
This armchair is the best and most ideal among all choices of modern armchairs. The shape of this chair makes it comfortable for seating as well as being spacious. This chair is manufactured with an extremely stylish metal frame.