Children's rooms are not just rooms but a whole world in itself. Here we are talking about modern rooms for today's generation. In this smart world, kids are getting smarter too. They know what they want and how things should be, even when it comes to their cozy place, their rooms. Recently, my maternal uncle started building his new house and asked my seven-year-old cousin what type of room he wants. You will not believe it, but he had a list of things he wanted in his room, from the color of the wall to the theme, including types of furniture. I was surprised to hear that I just wanted to have room to call mine when I was a kid. So, if you are a parent of a child today and are looking for some great ideas to design or renovate their room, you are in the right place.
After researching neoteric trends, here is the list that you can find below.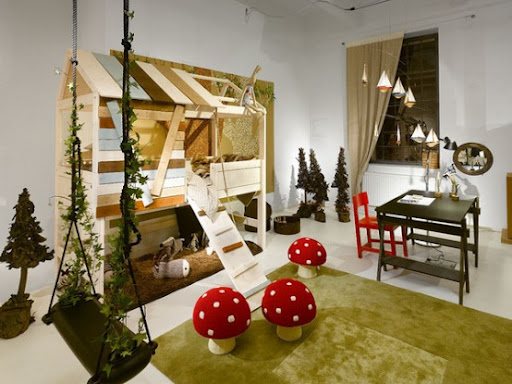 Theme-based rooms:
Rooms that have sync either with colors, motifs, or designs are called theme-based rooms. Nowadays, rooms decorated with metallics are in demand. Other ideas for themes could be all wooden, walls with common ceiling colors, mismatch color, etc.
Structure of the room:
Rooms constructed in shapes other than the typical square or rectangle can be considered. If you already have a room with a general structure, a modified structure like a circular elevation or room-in-room can help you revamp an existing room.
Color:
Here is some advice if you are going to choose blue for a boy and pink for a girl. As I previously mentioned, kids are getting smarter, so their choices of colors are changing too. Subtle greys, all-white, odd wall colors, and asymmetric designs on the wall are attracting today's generation.
Lighting:
If you are confused between a classical collection and modern options available, choose the latter, and why? Recent technology comes with customization options available to you, like mood lighting, UV effect, aesthetics, unique designs, and integrated lightings.
Built-in guest area:
As we all know, kids love to imitate older ones, even guests in a house. A setting of a sofa or a couch in a child's room for their young guests is not a bad option. This will not only give them a private space but also develop a culture of offering good gestures to the visitor.
Wardrobe practices:
Kids will be kids, and they will play and make a room dirty. It is true, but what if we introduce a new concept that can help them grow into a responsible individual? Their room can be a great place to develop a new habit of taking care of their own room. That can be achieved through small steps, such as creating a low-elevation wardrobe, bookshelves, and shoe racks so that they can reach them to help themselves.
Beds:
Beds are a place where they can dream while sleeping and wake up with a sweet smile. But choosing a bed that can match their taste and décor as well can be arduous. This can be simplified with recent trends like loft beds, pipe beds, trundle beds, and customizable options are in demand. These can be found with various storage, colors, and materials.
The tips mentioned above are exclusive for young ones but can be tricky and heavy on the pocket for parents, so choose wisely with your budget but without compromising on your child's choices since every kid dreams of their kingdom. Their room and the décor should have a story to tell that they can relate to.