Italy is world-famous for its classy and elegant lifestyle. With its tradition-oriented approach and uniqueness, Italy is dominating the furniture market around the globe. There are unlimited reasons to choose Italian furniture and not one to reject it. Here we are talking about the pioneer of modern Italian furniture, B&B Italia.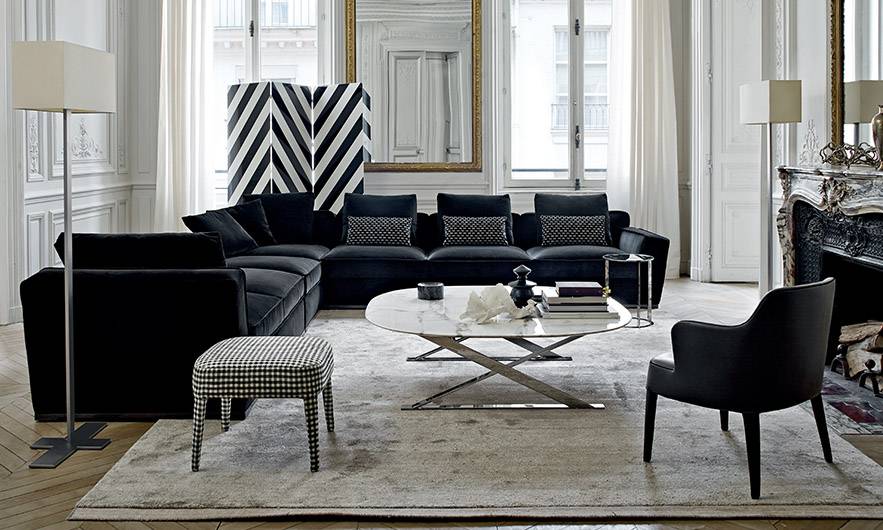 About the company
B&B Italia was founded in 1966 by the Busnelli Family. It stands sky-high today because of its revolutionary experimental approach. It is surprising to know that since its beginning, half a century ago, the industrial process has remained unchanged due to its excellent vision. Every product is created as a piece of art.
Apta Collection: a class apart in style
The Apta collection is designed within the Maxalto division of the company. Designed by Antonio Citterio, the Maxalto collection has successfully risen as a brand in the last decade.
The Apta Collection perfectly embodies the sophistication and style of Italian culture. It is an elegant mixture of four primary Italian styles; contemporary, modern, classic, and baroque. It believes in the tagline "when furnishings are the protagonists of a house," indeed, the collection has itself come out as a 'hero' in the furniture industry.
The variety and high quality
The line of products includes sofas, armchairs, tables, and chairs. Research is the key to any creation. At Apta collection, research allows the formation of balanced structures with high-quality fabrics. The detailed design and extensive use of textures and tones the surreal craftsmanship and expertise of the designers.
There are many wonderful series of furniture available to decorate every part of your home. Each piece compliments the other to create an overall tone of your space.
Kalos is the armchair series, and there are different designs to be your relaxation partner in every room. Like everything else, you choose from a wide range of materials, fabrics, and color tones.
Ebe is the small table series, which adds more elegance to your interiors. There are different shapes and designs with or without drawers.
Imprimatur is the sofa series, and the chair series goes by the named Calipso.
Old Tradition, Modern ways
Tradition and culture remain one of the main focuses of interior designing and furnishing companies. This extraordinary collection highlights not only the old outlook but also modern luxury. From using the best materials to adopting advanced technology, professionalism is never undermined.
The structurally vintage furnishings are adorned with contemporary lines, shapes, and patterns. It is surprising how these pieces made of wood, iron, and fabrics have their tale to tell. The collection enchants people of all ages and ideologies. Altogether the unique features and attractive designs make it suitable for modern homes.
Designed for you
When we talk about vintage, elegant and classy things, we limit the color scheme, creativity, and other things. But the Apta collection is inviting you to let your imagination be freed from these design stereotypes.
Compromise is replaced by innovation, and the classic vibe is filled with vibrant colors. The protagonists of your home are ready to create a colorful story. You can choose your vibe, your style. From low-key monotonous to eye-catching and contrasting furnishing, everything will meet your expectations perfectly.